In case you guys didn't know, tulle isn't only for weddings, school dances, or ballet. Nope!  This long rose colored hi-low tulle skirt is from Sheln. Don't you love the layers? What about the blue embroidered flowers? Love this skirt with me y'all.
I'm wearing a black crew neck t-shirt with the words "bad luck" written across the front. It's from Sugar High, and I feel like if this look had a personality and could speak, that is the attitude you'd get. A sassy punk vibe.
Of course, adding to the punk look are my Dr. Marteen shoes. I style these often, but something about how delicate the skirt is and how tough the boots are makes this look even better.
This studded red pleather Valentino bag though! Yes. Yes, the red goes with the rose colored skirt! And the studs only feed into the punk feel of the look. I like the extra sass wearing the black hat gives, it makes for a well rounded look. A black baseball cap would work too!
SEE ALSO: 35 Cute Outfits to Wear With a Leather Skirt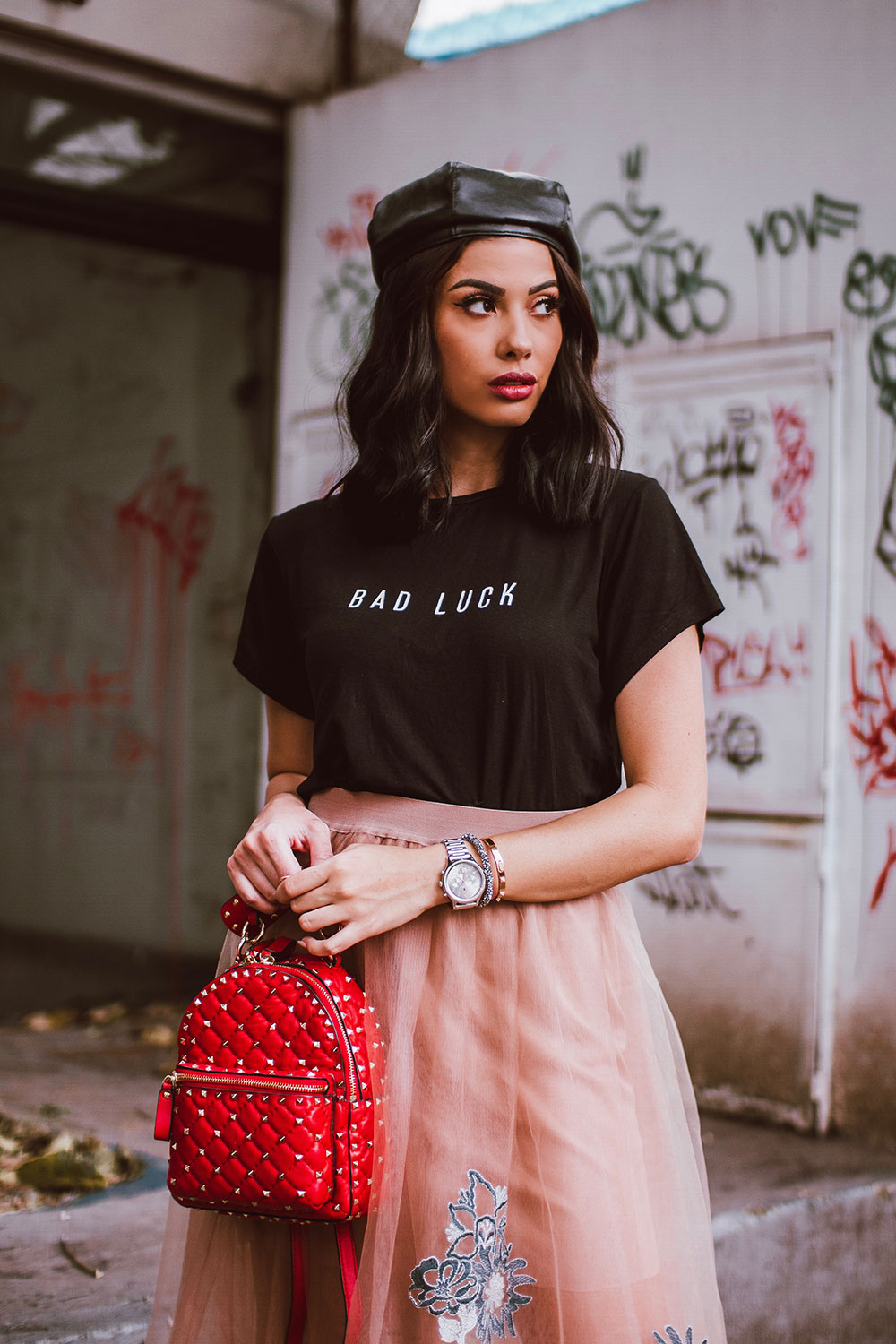 Top: Sugar High / Skirt: SheIn / Shoes: Dr. Marteen / Bag: Valentino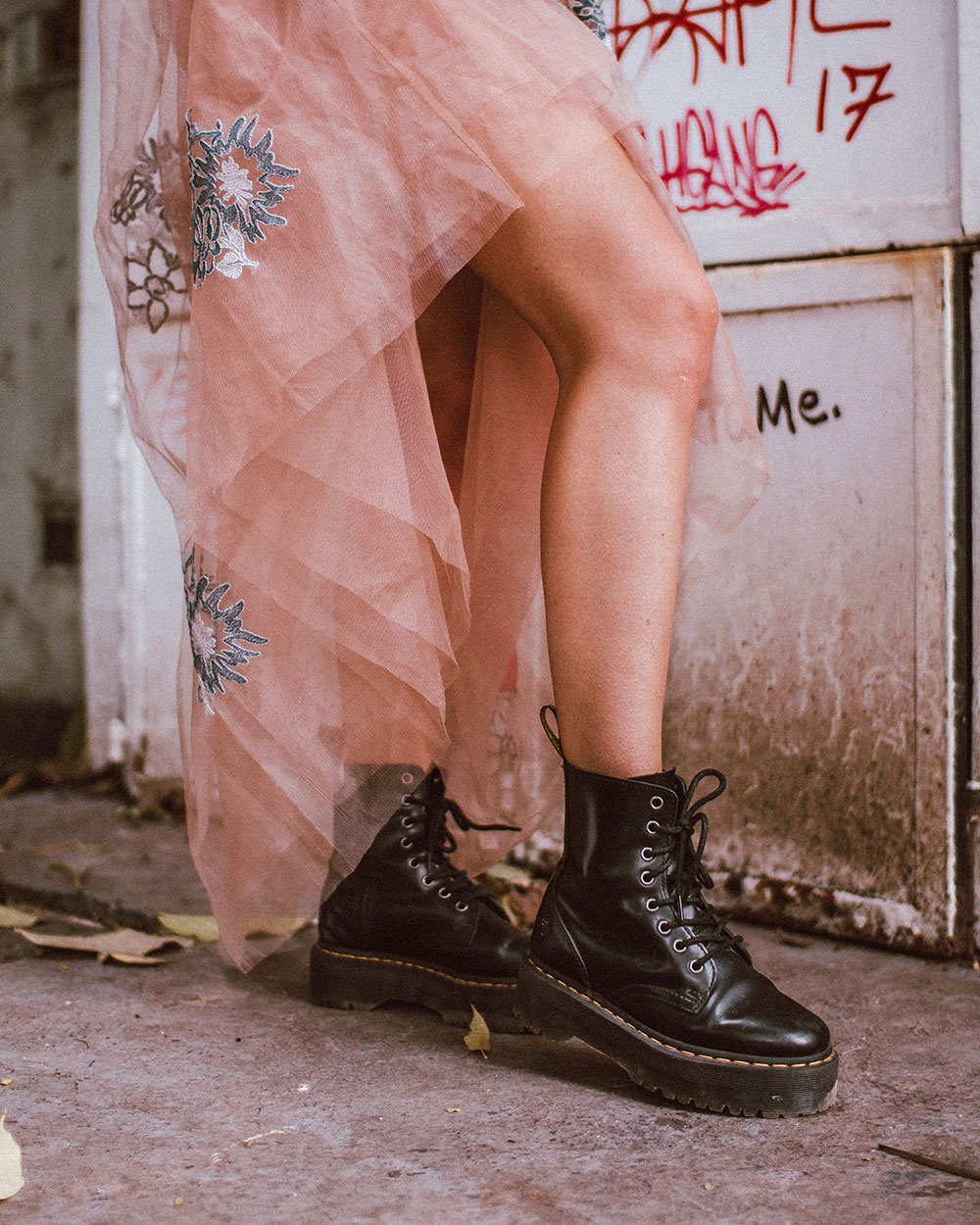 What Do You Think of This Look?  Tell me in the comments below!
Below are Similar Pieces to Shop