What is the first thing you notice about this look? The polka dot skirt? The plaid hat? Maybe it is the clear bag that we always assumed was for certain work places, or the boots? There is so many things to consider, how do you choose?
Let's start with the black/white polka dot skirt. I got this ruffly masterpiece from Nasty Gal. As if the polka dots weren't fun enough, Nasty Gal went ahead and added a slit to the front and ruffles to rim it. It's like… a waterfall of material. A plain white tee from Urban Outfitters to go with it.
SEE ALSO: 35 Cute Outfits to Wear With a Leather Skirt
But the fun doesn't stop with the skirt. A pop of color, plus (drum roll, please) it's plaid! Two different patterns, one look. The hat is from Aldo. You're welcome. 🙂
Okay so the clear bags ARE for more than just the work place! Fashion loves clear items. You'll find this one at Forever21. Just remember that if you do use a clear bag, keep it clean on the inside.
White Marc Fisher boots to wrap it up. Don't they remind you of short Go-Go boots? They're fun.

Shirt: Urban Outfitters / Skirt: Nasty Gal / Shoes: Marc Fisher  / Bag: Forever 21 / Hat: Aldo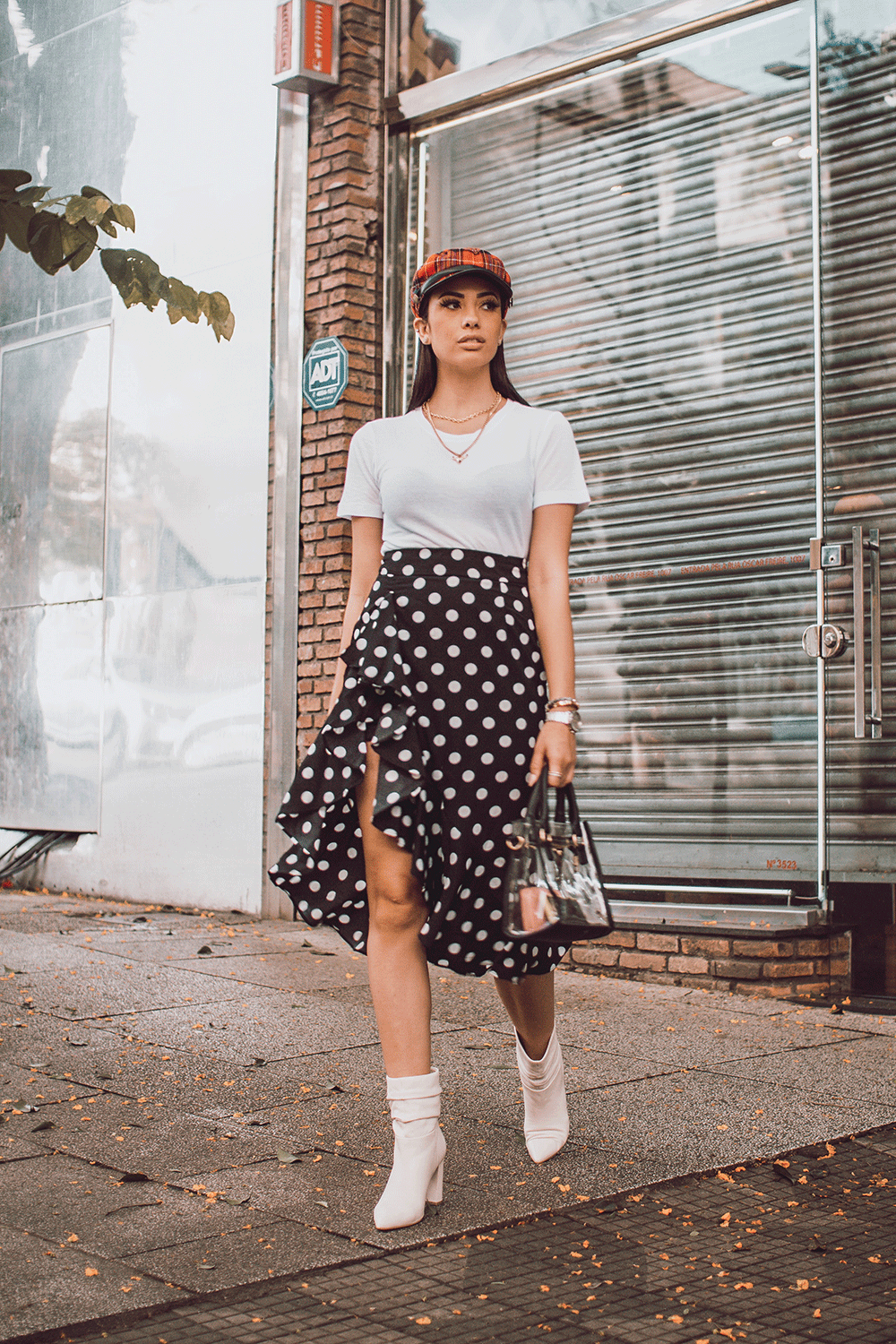 What Do You Think of This Look?  Tell me in the comments below!
Below are Similar Pieces to Shop